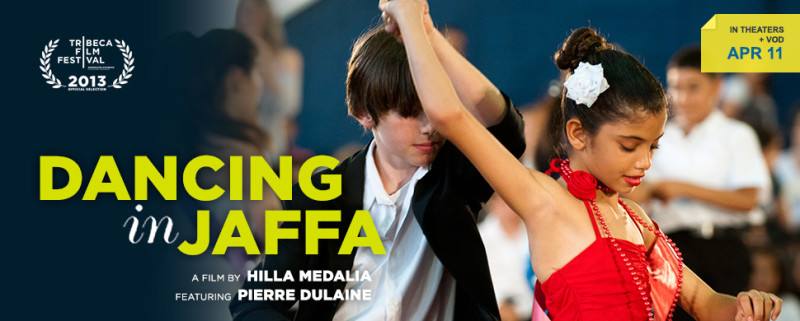 Dancing In Jaffa Breaks New Ground 
Renowned ballroom dancer Pierre Dulaine returns to his hometown of Jaffa, Israel. After decades abroad Dulaine is nostalgic for the streets of his youth, but nervous and dismayed by the strong current of racial animosity that now serves as the norm. Fueled by his belief in dancing's power to build self-esteem and social awareness, Dulaine brings his popular Dancing Classrooms program to three diverse, Jaffa-based schools where he teaches ballroom basics to the ethnically mixed population of children.
A Jew With An Arab
Dulaine selects the most focused dancers to train for a citywide competition, pairing Palestinians with Jews, putting many of the children's and, more pointedly, their families' beliefs to the test.Children are invited to, literally, dance with the enemy.
As Dulaine's passion for dance and no-nonsense style of teaching rubs off on the reluctant children, the competition offers the perfect window into their lives. Hilla Medalia's story beautifully shows these historical archenemies forging an innocent but ultimately meaningful relationship that quickly takes on a much larger significance than what initially meets the eye. Dancing in Jaffa is a sweet and incredibly moving tale filled with moments of truth, poignancy and humor, offering a glimmer of hope in the intractable conflict.
Here at Dance With Us Ottawa we are excited that the magic of dance, in bringing together diverse cultures, is finally going to be showcased in this wonderful new film.Look for the release date and where you can view the film in a future blog. To speed up the process, why not REQUEST A LOCAL SCREENING.
Do you have any stories about how dancing has helped to beak down cultural barriers? We would love to share these stories with our readers! Please let us know in your comments below: